We've started beekeeping in our garden!
Two bee hives are living in bee boxes in our Japanese garden.
The owner of SLOW LIFE, Jonathan, saw an article about Japanese honey bee reintroduced by one Japanese guy, Fujio Hisashi. He then decided to start beekeeping.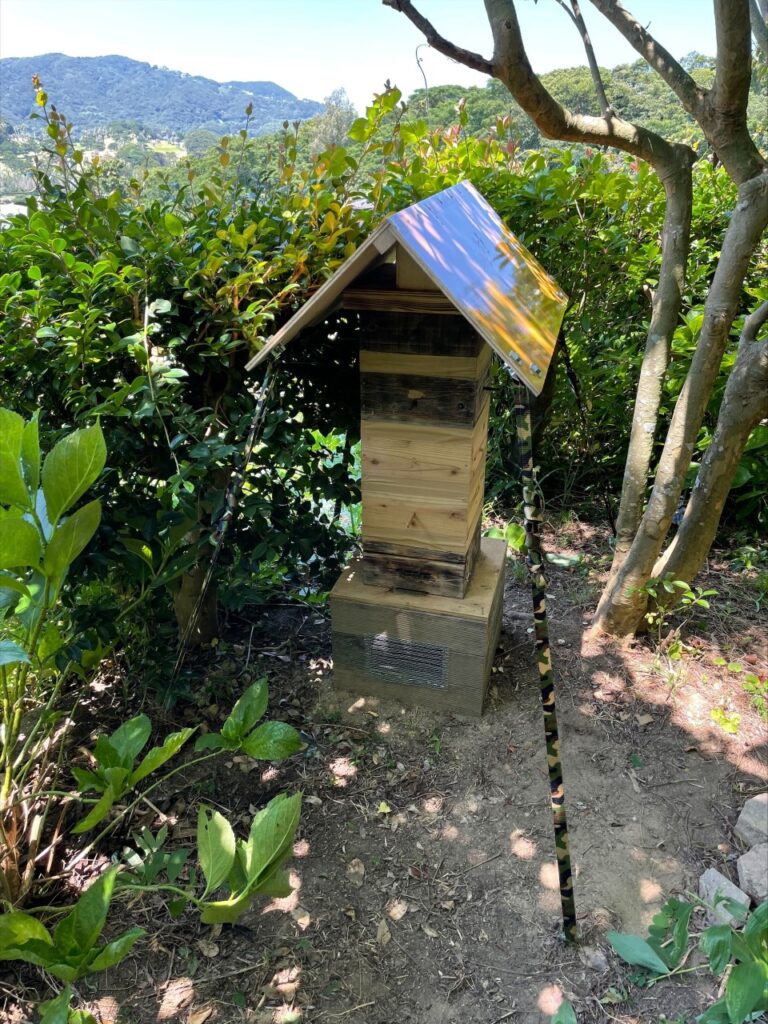 Japanese honey bee (Apis cerana) is
・a little smaller than the western species
・calm, they don't usually attack people
・native to Japan, they need Japanese natural forests
・not good at adjusting to a change in environment
・easily affected by agricultural chemicals and die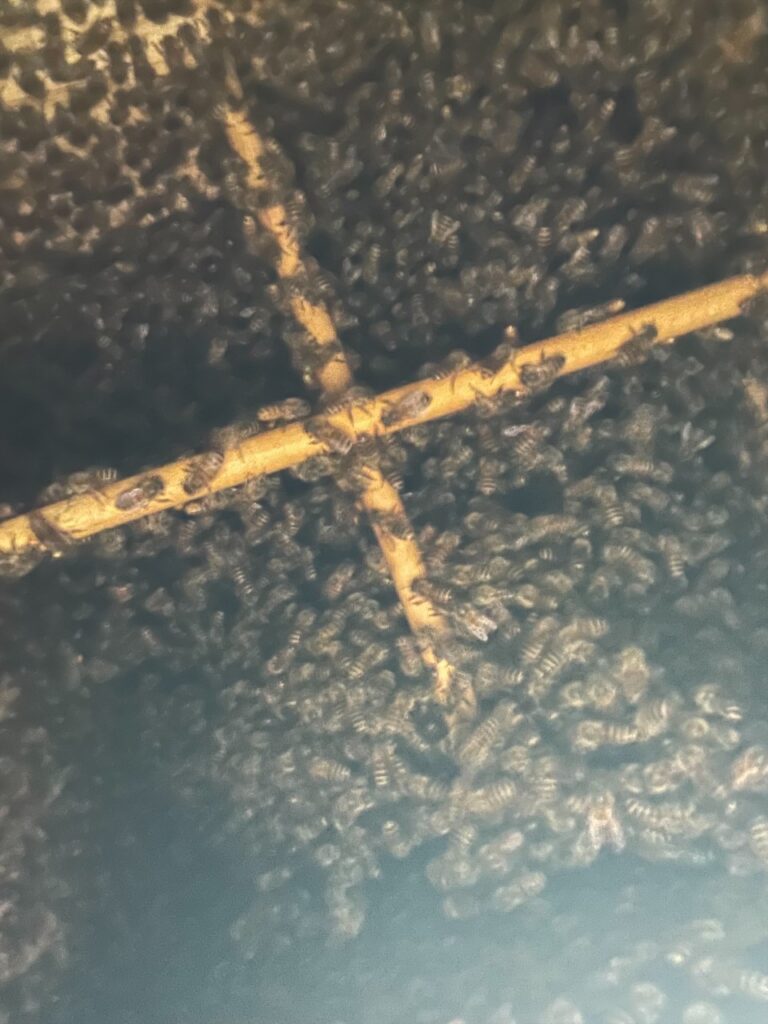 For those resaons it is hard to keep Japanese honey bees and almost all of the commercial honey is from western bees. As a result, Japanese honey bees are reducing in their numbers and if you see bees outside they are most likely western honey bees. Bees play an important role in the ecosystem are so important that some people even say human beings may become extinct without them.
We've managed to start beekeeping with the help of a local beekeeper. The bee boxes were originally crafted by the beekeeper and then we added our own bases and roofs. Due to the abundance and variety of flowers and forest at Slow LIfe Japan, the hives were filling up so quickly that we had to add new boxes quite quickly. We added five new boxes in total across two hives.
The hives were not artifically colonised. Instead, we placed some beeswax inside and around the outside we placed a flower that the bees like to attract them. After two months a group of bees chose our box as their home and moved in.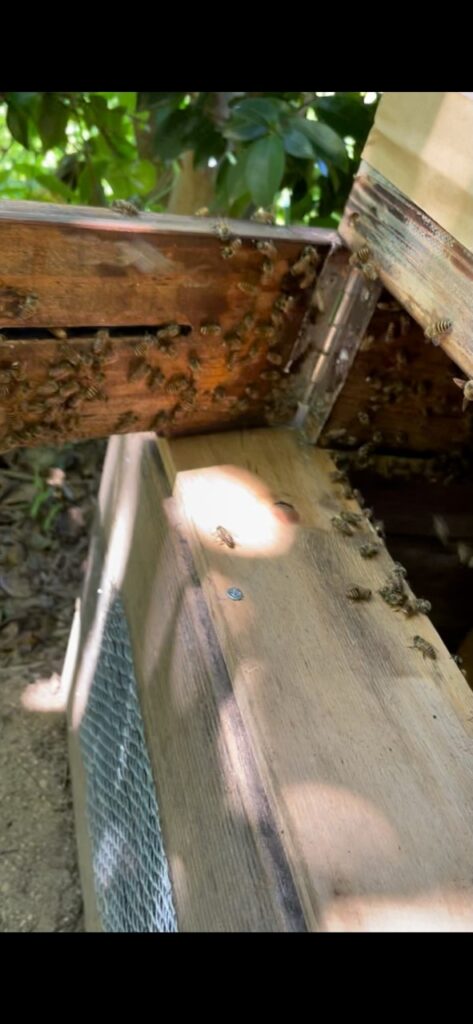 In the Autumn we are likely to take some of the honey, leaving enough behind for the bees to survive the winter.
Our hives are mainly maintained by Joji, our Japanes volunteer, who is excited to learn about beekeeping and contribute to the conservation of Japanese honey bees.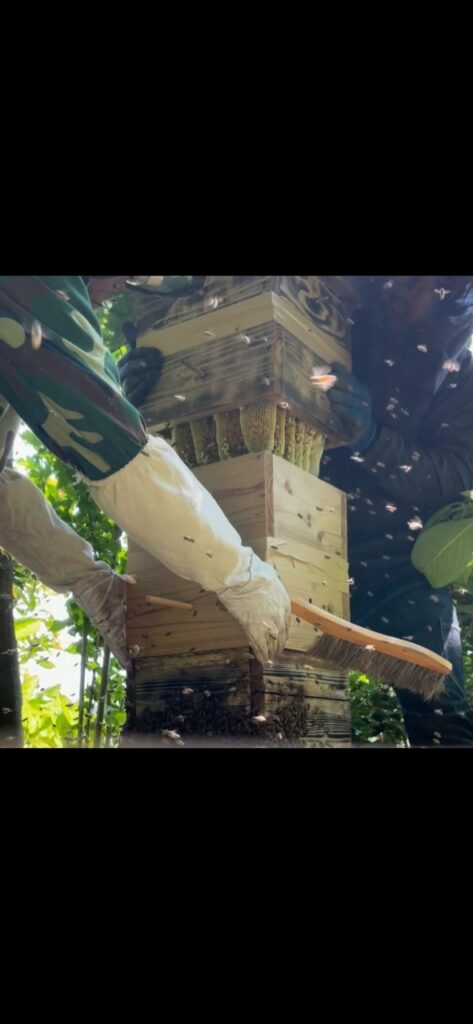 To watch the bees in action visit our Instagram post
https://www.instagram.com/p/CR7ZPMxi3UM/?utm_medium=copy_link