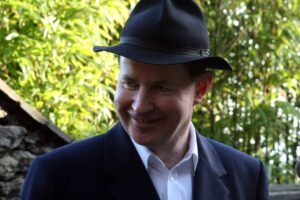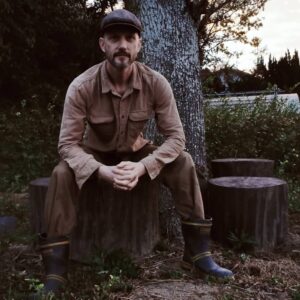 David is 47 years old and comes from England but now lives in Fukuoka with his Japanese wife and two year old daughter who was born here in Japan. He has a varied background and rather than being a specialist in a particular field he is more of generalist. I have been a student, a soldier, a self-defence instructor, a musician, a health and fitness trainer, an office worker, a factory worker, a truck driver, a magazine publisher, a content creator, a yogic monk and yoga teacher, a gardener, a builder, a carer for disabled people and a few other things. And now Slow Life Japan Manager in Itoshima. David only speaks a little Japanese but is trying to improve.
As the saying goes – "I know a little about a lot of things but not a lot about anything"
Want to volunteer with us?
Through the Workaway scheme we have volunteer workers from around the world who come to stay and help us for short periods. It is quite incredible that most people who come are young, with little experience or professional skills in the type of work required for our project yet they have managed to achieve great things for us. 
We also accept volunteers from outside of Workaway, so if you would like to experience some outdoor work then please get in touch. If you live local you can visit for the morning and get lunch in return and if you live further away then we can provide accommodation and food in return. 
Please view our Workaway profile to find out more and then contact us to apply.